NetSetMan 5.2.0
Quoi de neuf dans cette version ?
5.2.0 - 2023-03-01

- Windows 11 compatibility (22H2 build 22621)
- NEW: Profiles can now be sorted by name, date and activations
- NEW: Network Location Type: Private/Public (in "Driver" section)
- Fix: Wifi option "Switch to strongest signal" could accidentally be disabled
- Fix: Rare error at profile activation with logon screen option
- Fix: Update of summary after modifying IP values
- Fix: Certain types of VPN and PPP connections have not been shown in TrayInfo
- Fix: IPv6 addresses with separate column for prefix length
- Fix: Exported HTML files from Tools are now UTF8-encoded
- Fix (Pro): Proxy ports for SSL/FTP/Socks were not loaded correctly
- Weekly auto-backup of the settings file in local "Backup" subfolder
- OpenVPN connections now also in TrayInfo if PPP/VPN is enabled in Preferences
- Custom WiFi description from WiFi Management now also shown in TrayInfo
- TrayMenu WiFi quick connection SSID items now show additional details
in a tooltip (such as MAC address, channel, encryption, etc.)
- Subnet mask 0.0.0.0 will now be treated as invalid and automatically replaced
- Improved debugging possibility
- Lots of minor fixes and adjustments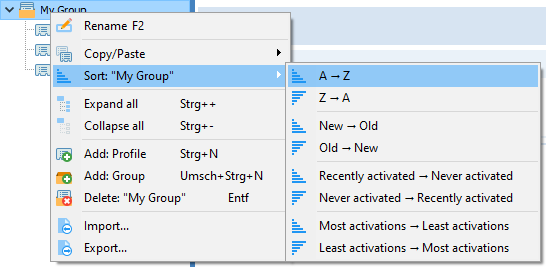 Télécharger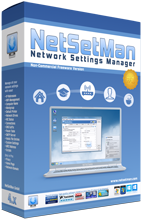 NetSetMan 5.2.0 (7MB)
3in1: Installation complète, mise à jour et NetSetMan mobile en un seul fichier !
Licence: Logiciel gratuit non commercial
Date de la version: 2023-03-01
Langue: Multilingual
Pour Windows: 7/8/10/11 (32/64 Bit)
Mise à jour depuis la version 4.x ?
Licence
NetSetMan est un logiciel gratuit non destiné à un usage commercial.
Vous pouvez utiliser NetSetMan gratuitement tant que vous n'économisez pas du temps salarié. Toute utilisation commerciale (au travail, ordinateur portable professionnel, etc.) nécessite une licence NetSetMan Pro.
Pour obtenir des informations détaillées, veuillez vous reporter à NetSetMan - Contrat de licence logicielle